Women are forced to navigate a male-dominated culture, and that's anything but fair.


By sending a pair of their fashionable orthopedic heels to all female members of Congress, Taryn Rose helps them continue to stand for equality.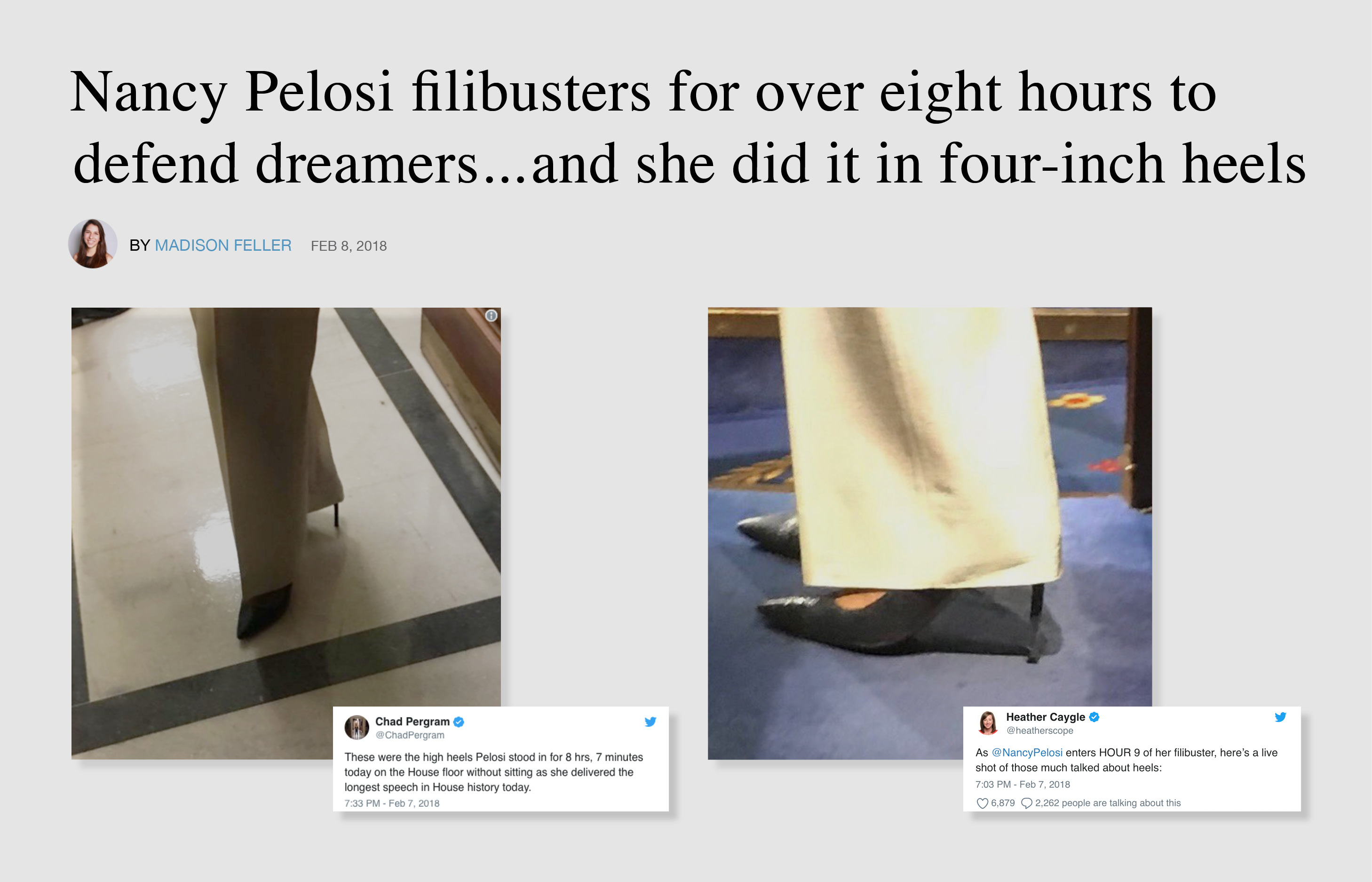 The "Nancy" Shoe
The "Stand-in" Protest
In addition to our support on Capitol Hill, we will also take to the streets with a "stand-in" protest. With women standing for an entire workday, they will demand a vote on the "
Paycheck Fairness Act
."
The Resource Center
To represent the women who make up 19.8% of Congress, Taryn Rose will use 19.8% of all "Nancy" shoe proceeds to set up an online resource center for women, which we will promote on job searching platforms.